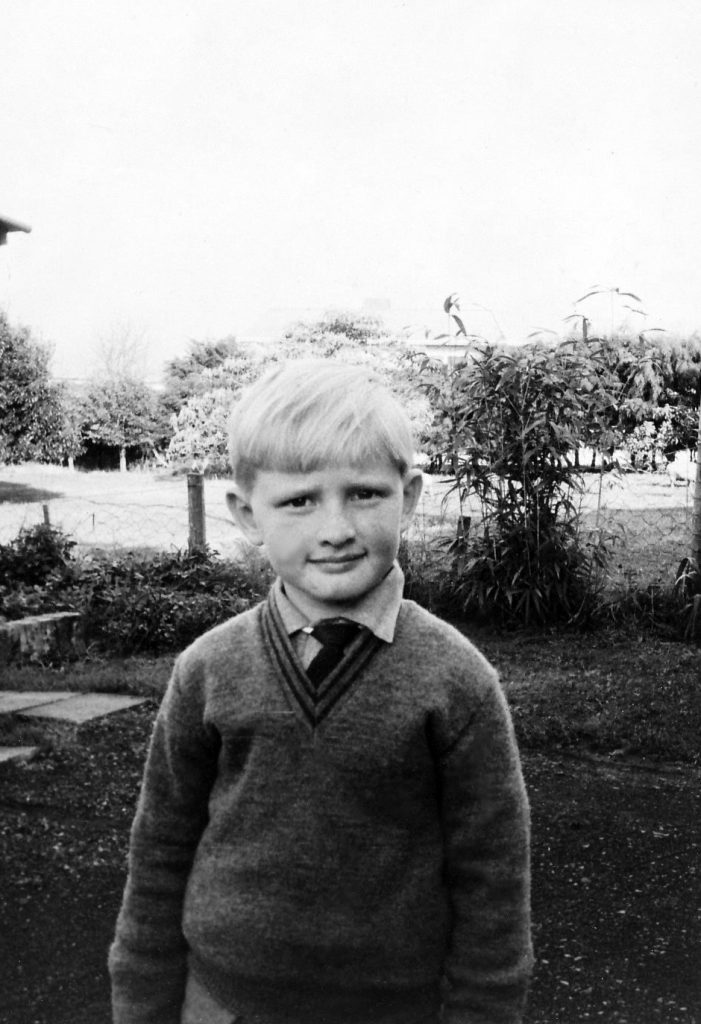 I spent my childhood in leafy Auckland suburbs, or at a bach by the sea in idyllic surroundings on the Whangaparaoa Peninsula. It should have been a breeze, though it didn't turn out that way.
An aunt once remarked to me, with uncharacteristic candour, that she hoped I would be dim and compliant, and that she feared for my future when it became apparent that I was the opposite.
According to the MBTI personality typology based on the work of Carl Jung, I am an INFJ personality type – the rarest. Here's an excellent video about what it means to be an INFJ (13 mins long, contains some tough language). I also have very high sensory processing sensitivity, a biological personality trait as researched by Elaine Aron.
Let's say that from an early age I experienced a conjunction between the sublime and the grotesque that predisposed me to appreciate the work of artists such as David Lynch, and Leonora Carrington.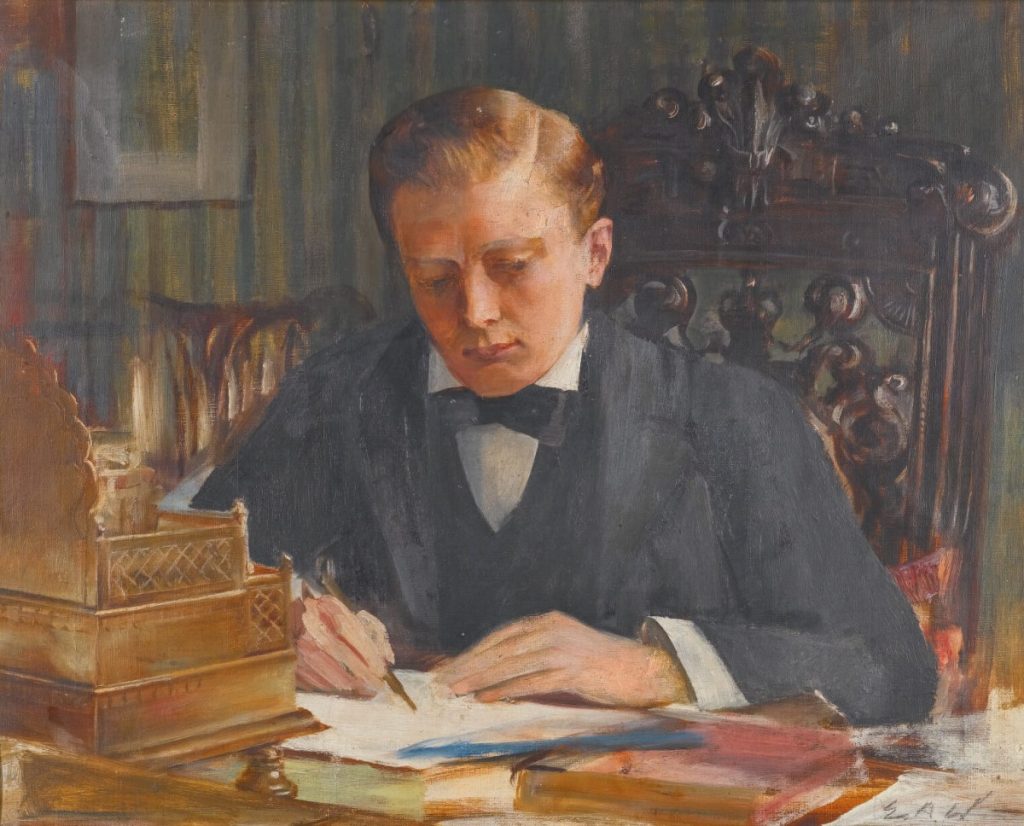 My maternal grandfather, Edwin Arthur Ward (1859-1933), born in Bradford, Yorkshire, was a highly respected English portrait painter.
Ward studied at the Nottingham School of Art before moving to London at the age of 19. Known exclusively as a portrait painter, his period of greatest creativity was from 1883-1927. During that time, he exhibited widely. Among the many venues to host his exhibitions were the Royal Academy, the Royal Society of British Artists, Suffolk Street, Society of British Artists and New Gallery which arose from the Grosvenor Gallery. His outstanding reputation attracted many prestigious clients including Lord Randolph Churchill and Sir Henry Irving. He was elected to the Royal Society of Portrait Painters in 1891. Today his work can be viewed at the Castle Museum, Nottingham.
~ Cited on the Howes family genealogy website
I never met my grandfather, who died almost 30 years before I was born, yet he is the relative I feel closest to. I think we would have got along famously, and he would have taught me many things, though of course it's easy to idealise someone I never knew personally.
Edwin's paintings adorned the walls of relatives' houses, and my mother owned a still life of flowers in a gilt frame. Edwin led a bohemian lifestyle. He was an adventurous and charming fellow, moved in influential circles, and travelled widely. His interesting 1923 memoir reveals a close association with many important figures in late 19th century English art and society, including James Whistler, who was a leader in the Aesthetic movement (the English equivalent of Symbolism) that espoused an "art for art's sake" philosophy, and opposed philistinism.
Edwin had seven children with his wife Katherine Howse, and while still married, met my grandmother (another Katherine) around 1910, and fathered nine more children with her – my mother and her eight brothers and sisters.
There was a 30-year age difference between Edwin, and this "other" Katherine, Katherine Wells, daughter of a Cornwall stockbroker, James Anderson Wells, and his wife from Milan, Emily Marzetti. As the story goes, Edwin had an affair with Emily while painting James's portrait, then spied the daughter, Katherine, who was a beauty. My parents rightfully may have been cautious about invoking the ghost of bad, exciting, old Edwin. It might have encouraged me. They aspired to live a safe, ordinary, frugal existence in the suburbs, with minimal levels of stimulation.
I grew up in close proximity to my grandmother Katherine. She emigrated from England to New Zealand with some of her children in the late 1930s after Edwin died, because the political situation in Europe was deteriorating. New Zealand was recommended as a refuge by her friend and fellow Spiritualist, Sir Arthur Conan Doyle, the creator of Sherlock Holmes. Doyle had visited New Zealand several times to give talks about Spiritualism and liked the place, and a brother of Katherine's – Vincent – had already high-tailed it over here.
My grandmother was staunch and self-reliant, intelligent, amusing, and discreet, and lived alone the entire time I knew her in a simple house on a sizeable piece of land off Orakei Road in Remuera.
Once she protected me from my father's violence by sheltering me in her house, and stood up to him when he came looking for me. Then we drank tea and played chess. This simple act of kindness and courage left a huge impression on me.
She would often retreat in her grey Morris Minor to a caravan on land she owned on the Whangaparaoa Peninsula north of Auckland. Gran had books and antiques, loved to garden, and Edwin's paintings were on permanent display. There was a mysterious side to her as well – she was reputed to have psychic abilities and was a member of the Theosophical Society.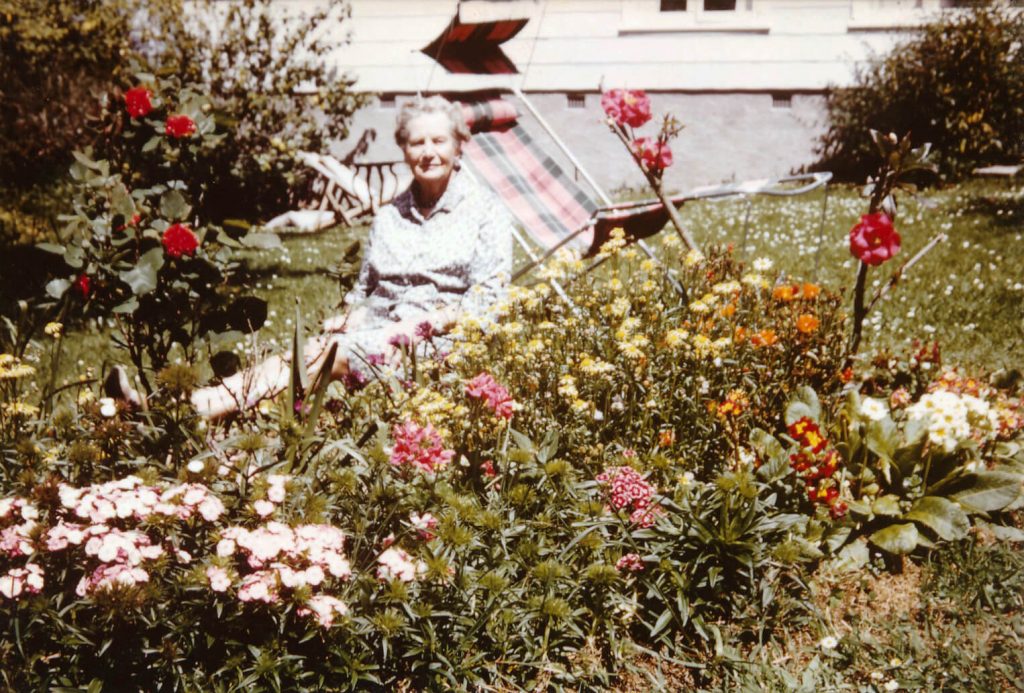 The aesthetics of artifice
I am a Symbolist poet – a constructor of varnished, abstract whisperings. My early life and rare personality type predisposed me to become an outsider artist. I wanted to subvert the mundane. Initially, I focused on creating poems for the purpose of entertaining a live audience, full of attention-seeking devices and punk sensibility. Latterly, I have developed a far more private and cooler style, underpinned by a precise structure. I still love imagery that embraces the irrational (surrealism), and it's interesting that limiting my excesses paradoxically has allowed me to investigate dark and dystopian themes more effectively. Less is more, which brings me to Symbolism.
Surrealism began with the self-conscious "artifice" of Symbolism, and I want to investigate the sources – the old gods, so to speak. Studying Symbolism helps me to understand my imaginative processes, and myself, better.
Symbolism was a subversive late 19th and early 20th century trend in European art and poetry. Its "birth certificate" was published in Le Figaro in 1886 by Jean Moréas. This manifesto acknowledged poet Charles Baudelaire as the wellspring of the tendency, with honourable mention given to poets Stéphane Mallarmé and Paul Verlaine.
The seeds of subversion – Charles Baudelaire
In the middle of the 19th century, Baudelaire introduced a quality of strangeness into ideas about beauty in art, influenced by the American macabre writer, Edgar Allan Poe. He also found the realism and naturalism that had followed upon the heels of Romanticism to be distasteful and banal, and extolled instead the primacy of imagination, mystery, and fantasy. Nothing that exists satisfies him, and nature is a source of symbolic rather than literal signs. Correspondences between things and what they mean are arbitrary. The artist, impulsively involved in this artificiality, alludes to dream-like realities that are somehow more truthful than any faithful copies from nature. Baudelaire also believed that the modern world with its reliance upon scientific positivism had obscured the unity and continuity of the cosmic order. It is the heroic responsibility of the artist to recover this lost harmony. Many of these ideas harked back to the 3rd-century Roman philosopher Plotinus, and were also influenced by German Romanticism.
Baudelaire's poems published in The Flowers of Evil (1857) pessimistically contrasted the golden age with the depraved – though intriguing – modern world. The sense of nostalgia and the religious quest to restore the ancient bond between humanity and the universe that Baudelaire introduced permeated the work of Symbolist artists and poets over the subsequent decades.
Baudelaire was also a "dandy" (whom has no profession save elegance). He reanimated the word "flâneur" – a ragpicker who transforms detritus into poetry – to signify his status as a detached observer of urban life. His life and work had a massive influence on poet Arthur Rimbaud (1854-1891), who was a creative revolutionary.
Other guiding spirits included the mysterious and melancholic English pre-Raphaelite painters (e.g. William Holman Hunt), as well as Gustave Moreau and Pierre Puvis de Chavannes. The mood of subversion and decadence was further explored by artists such as Félicien Rops, Odilon Redon, Léon Bonvin, and Rodolphe Bresdin.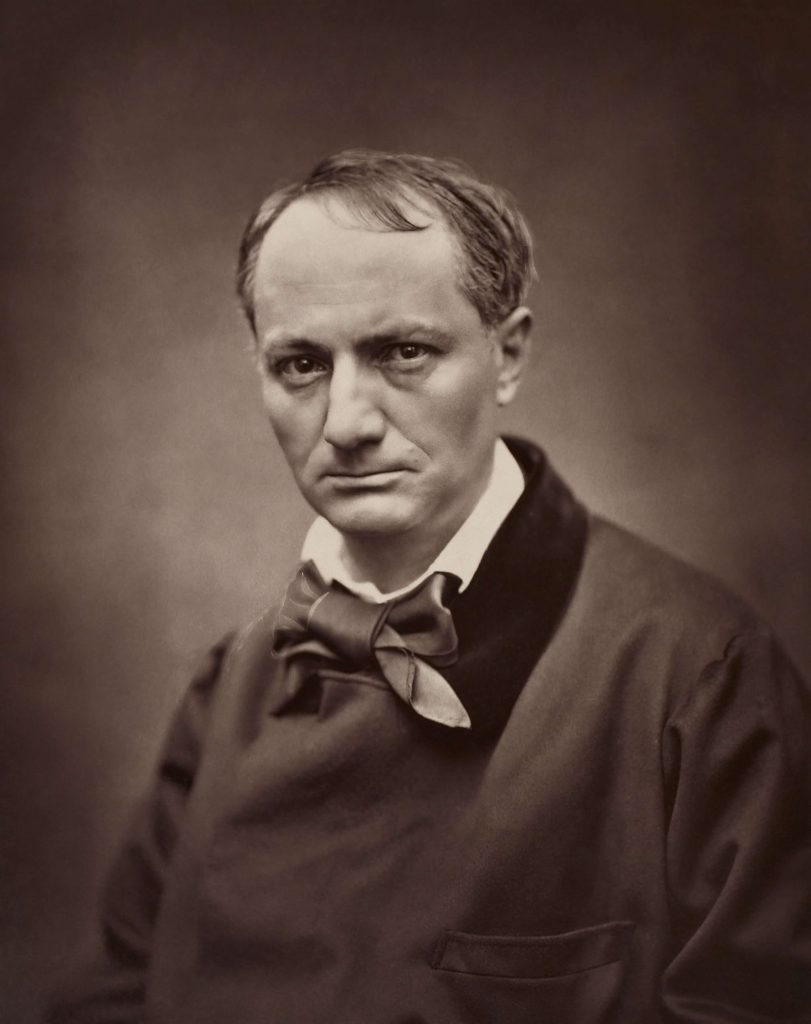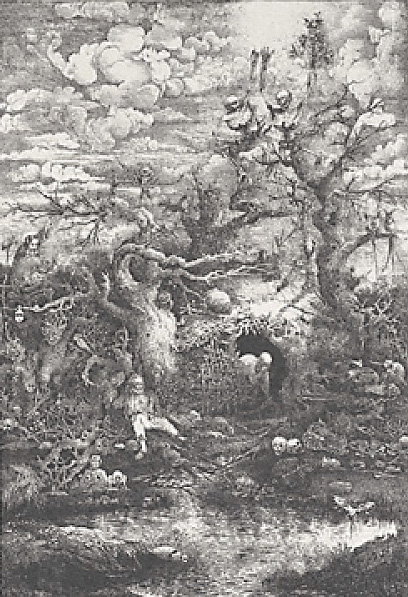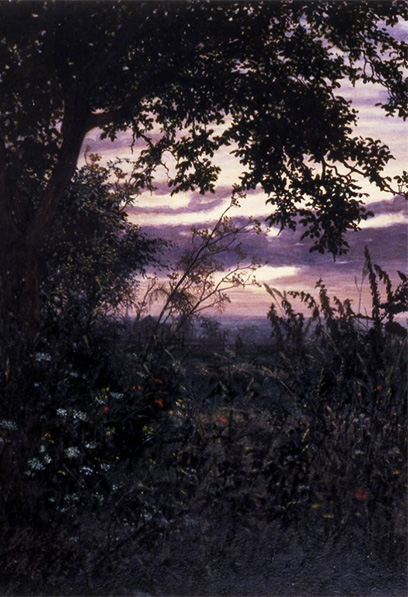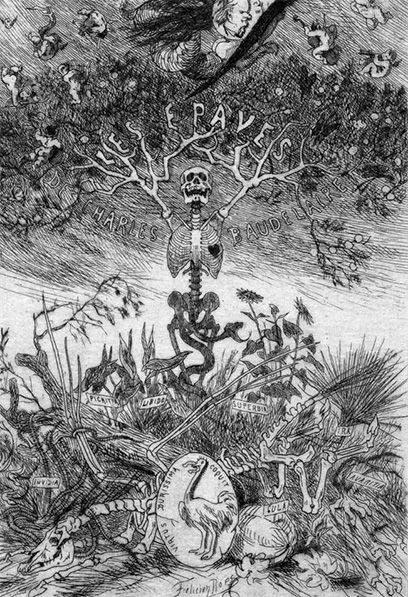 "The secret lies in knowing how to proceed, how to concentrate deeply enough to produce the hallucination and succeed in substituting the dream reality for the reality itself."
~ Joris-Karl Huysmans
Joris-Karl Huysmans (1848-1907) was the mover and shaker of the Symbolist mood in the novel. His book À Rebours (Against Nature or Against the Grain in English), published in 1884, subverted Zola's Naturalism, and brought to the fore the fin de siècle Decadent aesthetic pioneered by Baudelaire, Verlaine, and Mallarmé, as well as the art of Redon and Moreau.
The preoccupations of the Decadent, represented by the exploits of the painfully dandified central character in À Rebours, Des Esseintes, include a delight in perversity and artificiality, a desire for new, complex sensations, and seeking to stretch the boundaries of spiritual and emotional experience.
What the Symbolists meant by evil
Baudelaire and Rops in particular revived the biblical idea of evil. They were in rebellion against threats to spirituality and artistic freedom posed by the demythification of culture and the vision of a completely intellectual, efficient universe from both Protestant theology and scientific rationalism. They sought through myth, profanation, sin, and ritual to revive the sacred and the transcendent and subvert the status quo. Huysmans' novel Là-Bas (Down There in English), published in 1891, caused a sensation with its mesmerising revelations of occult practices in the Parisian underworld. Yet Huysmans' books reflected their author's own spiritual quest, which led him to return to Catholicism and become an oblate in a Benedictine monastery.
Subversion in full flower
Here's my summary of the key ingredients of Symbolism. It stands for my artistic manifesto, too:
It is the poetics of strangeness in which the world is perceived as a pattern of signs equivalent to a higher reality; everyday imagery is imbued with a peculiar weightiness.
It embraces the dreadful, the ideal, purity, introspection, the subconscious, and dreams.
It shifts the focus in art and poetry from allegory (art with hidden political or moral messages) toward myth (storytelling with a supernatural component). Literary myths, deprecated by the Romantics, are transposed by Symbolists into an imaginative present. Deciphering these myths reveals an underlying symbolic structure – civilisation's psychic makeup.
The dawning of an inner world is a personal experience; the artist's personality is integral to his oeuvre.
Any attempt to gain knowledge of objective reality through the senses and reason is illusory; the mind is the sole reality. Objective art therefore is a fallacy. Symbolism restores subjectivity; it pioneered an art of thought, reflection, contrivance, and wilfulness. As Robert Hughes wrote in The Shock of the New (1980): "Within the somewhat privileged space that Symbolism demands, infinite finesse is possible but conflict is not eliminated. The artist is free to investigate the domain of feeling … as a structure of exacting nuances and tonic doubts."
Symbolists are in combat against naturalism, realism, certainty, immediacy, linearity, mastery, and academic education. They trend toward individualism, pessimism, and pure subjectivity.
They draw on tradition, and are nostalgic toward the ancien régime and its rhythms. Legends are no longer confined to ancient Greece; they live in the souls of artists.
Effusiveness and impulsiveness are held at bay; expressiveness must remain unstated.
Beauty has no moral content or educational intent. In 1892, critic Octave Uzanne wrote that Symbolism goes "… toward the ideal, mystical, religious quality of a beauty cloistered in the shade of artistic devotions".
Symbolists do not take themselves too seriously; self-mockery and autobiographical myth are evident.
The aesthetic realm can have pertinence that empowers it, like a philosophical system, to generate a comprehensive conception of the world. Art is autonomous and expresses rationality in its own right.
Symbolism is all about ambience, with the imagination predominant. It is enamoured of instability, doubt, and the role of chance.
Symbolism directly influenced many artists and poets well into the 20th century, including the Norwegian painter Edvard Munch, Prague-born mystical poet Rainer Maria Rilke, and the darkly expressionistic Austrian poet, Georg Trakl.
Bibliophilia – love of books
While my home life growing up was difficult, there were several blessings. One was the local library, where I borrowed and pored over a limited range of titles. These included Alan Garner's fantasy series (The Weirdstone of Brisingamen etc), the Uncle series by J. P. Martin, about the adventures of a rich eccentric elephant who lives in a huge castle, the well-known Narnia books by C. S. Lewis, The Wind in the Willows (the greatest children's book ever written), and the fabulously creepy fantasy novels of Tom Ingram, especially The Hungry Cloud. I recognised a mood in these books; I identified with something I couldn't name, but was strangely attracted to.
I was also fortunate in that my father worked as a journalist and often brought home free copies of books that had been submitted to his magazine for review. Accordingly, there was a wide cross-section of titles in the house's "adult" bookcase: Leslie Thomas and Wilbur Smith sat cheek to jowl with Maurice Shadbolt and Solzhenitsyn; Plato shared space with Edith Pargeter.
Free books also make good presents, and I had a small collection that were birthday and Christmas gifts. Favourites were adventures like Robin Hood, Five Clues to the Dragon by David Oakden, Manfred Michael's Timpetill, as well as Edward Lear's Book of Nonsense, Edward Blishen's Miscellanies, and the Sherlock Holmes stories. Later I discovered that the celebrated creator of Holmes, Sir Arthur Conan Doyle, had been a friend of my grandparents.
I developed a strong taste for ghost and horror stories as an entry point to "dystopian" writing, and my school academic prizes often included a copy of the latest Pan Book of Horror Stories. I can still recall the devastating effect of reading H. P. Lovecraft for the first time – it was his story "The Colour Out Of Space". I was fascinated by Oscar Wilde's tale "The Canterville Ghost" as well as Poe's The Fall of the House of Usher. The ghost story writer Algernon Blackwood was another favourite. I tried hard with science fiction, especially authors such as Arthur C. Clarke, Robert A. Heinlein, Isaac Asimov, and E. E. Doc Smith, but the genre never really struck a chord with me.
Some thinkers and thought key to the oeuvre
I am continually seized by the idea that I have the gift of will to experience life fully, and to claim victory by burning myself up in the fateful effort to discover my own truths. I also acknowledge the power of the untrammeled imagination to create an authentic world.
For me the most radical and disconcerting philosophical argument in favour of individualism was made by the German philosopher Max Stirner (1806-1856) in his book The Ego and Its Own, published in 1844. Stirner mounts a sustained attack on the purported superiority of modern civilisation over its predecessors. He aims the most devastating salvoes of his rhetoric at what he sees to be increasingly religious ways of thinking, and increasingly autocratic social institutions. He also presents an egoistic alternative whereby the autonomy of the individual might prosper. It's high-octane stuff.
Through Jean-Paul Sartre and other writers, existentialism became associated with the 1940s and '50s, though it originated in the 19th century, with Søren Kierkegaard (e.g. Fear and Trembling, 1843) and Friedrich Nietzsche (see below). In a nutshell, existentialism is the idea that authenticity is the basis for understanding the human condition, rather than the philosophical cage of morals, reason, and science.
Important works of existential philosophy for me include those by two Spaniards. José Ortega y Gasset, who in The Revolt of the Masses (1930) attacks the rise to prominence and the philistine values of gigmanity (i.e. "satisfied", educated people), and Miguel de Unamuno (The Tragic Sense of Life, 1912). Unamuno saw life as essentially terrible because we know we must die. However, his religion was to seek for truth in life and for life in truth, even knowing that he would not find them while he lived.
"Existentialist" authors I love include the incomparable Russian Fyodor Dostoevsky, Franz Kafka, the Norwegian genius Knut Hamsun, and the French innovator Louis-Ferdinand Céline.
The exhilarating arguments of the German existentialist philosopher Friedrich Nietzsche (1844-1900) establish for me the common ground between life and art. Nietzsche was an intellectual and religious desperado, whose discovery of the "will to power" transformed his work. The "superman" that is the goal of this spiritual development is an enthusiast of life, a proud creative devoid of timidity and always aspiring to greatness. The "antichrist" Nietzsche contrasts the "master" morality of the superman – who is simply being himself and getting what he wants – with the Christian worldview, that denies human nature because it is corrupt, that devalues self-assurance, and that urges the obliteration of the natural drives. It thereby encourages a "slave" morality based on deficiency and resentment, and the result is that people have become strangers to themselves. Nietzsche also believed that faith in science instead of in God was merely replacing one self-denigrating myth with another. He called for a spiritual rebirth, characterised by heightened aesthetic awareness, a sharp sense of life and destiny, the "love of fate", and an appreciation of nature's magnificence.
"It is only as an aesthetic phenomenon that existence and the world are eternally justified."
~ The Birth of Tragedy
Benjamin (1892-1940) was a German cultural and literary analyst of the highest order. He impresses me by the way his mind worked and how he constructed his texts. His essays on Baudelaire, collected in The Writer of Modern Life (2006), are masterpieces. He thought poetically, and like a flâneur adrift between obsolete tradition and the catastrophe of progress, picked through the debris for "something rich and strange". He was in essence a true collector. His library consisted of books that he had not read, accumulated solely for their authenticity.
Key sources:
Illuminations by Walter Benjamin (1968). New York: Schocken Books
The Concise Encyclopedia of Symbolism by Jean Cassou (1984). London: Omega
The Symbolist Generation: 1870-1910 by Pierre-Louis Mathieu (1990). New York: Rizzoli
What Nietzsche Really Said by Robert C Solomon and Kathleen M Higgins (2000). New York: Schocken Books
Symbolism by Rodolphe Rapetti [2005]. Paris: Flammarion
The Writer of Modern Life – Essays on Charles Baudelaire by Walter Benjamin [2006]. Harvard: Belknap